Dr. A M Shamim
Managing Director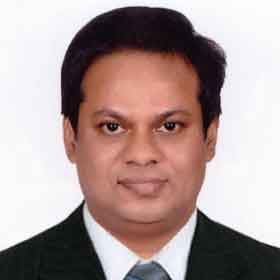 Labaid is one of a few private healthcare providers, who has set the instance of continuous success. Dr. A M Shamim, an excellent physician, who have laid the marks of talent and intent labor in combination of advanced technology and specialists, over the last 30 years - single-handedly transformed the face of private, corporate healthcare in Bangladesh by providing quality platform for home-grown physicians and medical practitioners, by setting up centers of excellence, and in this process, gradually changing the collective mindset where people now believe that complex treatments like transplantations or cardio-vascular surgeries can happen with an excellent outcome by Bangladeshi doctors.

Currently, Labaid is one of the largest and most recognized private healthcare brands in Bangladesh known for its pioneering works in setting-up the first super-specialty cardiac hospital within the country. Labaid is also widely acknowledged for bringing high quality diagnostics & specialized consultation facilities under a single roof through its ubiquitous diagnostic centers in all corners of Bangladesh. Around 2.5 million annual patient interactions, more than 7,000 employees, and upward of 1,200 consultant physicians countrywide are currently oparating.

In its relentless drive to bring value to the life of the people of this country, Dr. A M Shamim has further diversified into other sectors over the years: set up a pharmaceutical plant to ensure supply of quality medicine for the masses; established tertiary-level education institutes to plug the gap in skilled human resources both for healthcare and other industries; built modern homes and infrastructure through 'Labaid Properties' to give shape to people's dream; and created Labaid Agros to provide organic and quality foods for patients and customers alike.

Now Labaid is a name that inspires trust, an institution that people can turn in for fulfilling their everyday needs and aspirations. Labaid on its part is extremely proud to live this dream and to achieve what it has achieved, as it aspires ceaselessly to be a Home of Trust.
Manish Mishra
CEO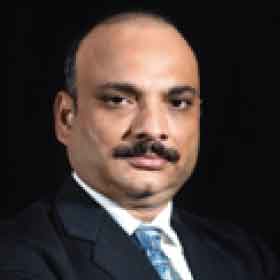 Mr. Manish Mishra is the CEO of Labaid Ltd. (Diagnostics). A growth facilitator with impressive journey of 25 years in setting the vision, direction & strategic plans for developing business and amplifying business margin through long-term planning. He has exposure of working in Healthcare (Life Science, Medical Devices, IVD Diagnostics) and Pharmacy Chain Business with comprehensive knowledge of various markets like India, SAARC countries, UAE, KSA, Qatar, Kenya, Nigeria, Algeria, Tunisia, Indonesia, Thailand, Philippines, Vietnam & China.

Mr. Manish has a proven track record of delivering outstanding business growth outcomes in highly competitive markets of India, International markets by repeatedly exceeding targets, fueling marketplace presence and deepening & retaining account base, built & established joint ventures/strategic alliance/tie-ups with financial, technology and business partners.

Currently at Labaid, Mr. Manish is managing a resource of 2200 people and leading diagnostics operation, strategic planning, business model restructuring, financial cost control & driving business growth.

Mr. Manish holds a bachelor's degree in science and Master's of Business Administration, trained in various institutions globally on leadership, various technologies, finance and costing, focus account management, channel management and so on. He holds green and black belt in Six Sigma.
Brig. Gen. Prof. Shazadi Nilufar (Retd.)
Lab Director
Brigadier General (Retd.) Shazadi Nilufar is the laboratory director of labaid Ltd. (Diagnostics). She is responsible for the laboratory operation, maintenance, improvement of the quality of lab services and introduction of the latest tests in all branches of pathology to provide valid results for the correct diagnosis & clinical management of the patients. She also plays significant role on maintaining external & internal quality control program of Labaid Diagnostics.

She started her career at AFIP as graded specialist, Pathology. She has an excellent career at AFIP and gradually became Deputy Commandant & Head of Chemical Pathology. Moreover, she has 18 years of postgraduate teaching experience and served as an examiner of Dhaka University, BCPS and BSMMU.

Brigadier General (Retd.) Shazadi Nilufar completed MBBS from University of Chittagong. Later she achieved MCPS and FCPS on Clinical Biochemistry & Clinical pathology.
A. K. Alamgir Hossain
GM, Admin & New Branch Acquisition
A. K. ALAMGIR HOSSAIN started his career as a Medical Information Officer in Ciba-Geigy (Novartis) in 1990, a world's leading Swiss Pharmaceutical Company. He has 30 years of experience of Sales & Marketing, Training, holding deferent positions like Regional Sales Manager, Internal Trainer at Novartis Bd Ltd. Sales Manager, Training Manager, Functional Head-GV at General Pharmaceuticals Ltd, leading Pharmaceutical Company in Bangladesh. Mr Alamgir has participated in a number of Train the Trainers courses in India, Malaysia, Singapore, Srilanka and Bangkok. He has also completed 28 Training Modules (Soft Skills) from home and abroad. Now he is holding as General Manager, Labaid Diagnostics Ltd, leading Health Care sector in Bangladesh.
Core Competencies:
His area of Excellence includes -Sales & Marketing, maximizing leadership effectiveness by determining and resolving management loopholes; enhancing
Selling skills,
Communication skills
Behavioural skills;
Coaching,
Team Building
Situational Leadership skills for Managers;
Training need assessment and
Time Management.
Education:
Completed MSc from Dhaka University, MBA from University of Asia Pacific (UAP), PGDMM from Bangladesh Institute of Management (BIM)


Shahroz Al Islam Asif
Head of Finance
Shahroz is a result driven team leader, commercially astute and Big 4 qualified chartered accountant. He is the Head of Finance for the Diagnostics Division responsible for reporting of financials results and managing the Company's financial affairs.

Shahroz has extensive experience in corporate finance where his experience covers acting as project manager for some of the largest healthcare groups in the country in raising of private equity investment, advise on restructuring within the group, performed indicative valuation of the entity, and also acted as financial advisor on its equity transaction.

Prior to his tenure at Labaid, Shahroz was leading the Corporate Advisory division at KRTA Partners to execute process transformation, measurable improved operational performance, organizational restructuring for numerous local organizations and some of the largest M&A deals in the country.

He started his career in Corporate Finance at KPMG Bangladesh and gained experience in Advisory and Deal Management services. He also has experience of working in one of the leading global bank Citibank N.A where he gathered expertise on financial reporting, operational accounting and delivering transformational initiatives across Finance and Operations.

Shahroz is a Fellow Member of Association of Chartered Certified Accountants (ACCA) and also holds a Bachelors Degree in Applied Accounting.

Shahroz is passionate about helping large corporations and growth focused SMEs foster growth and maximize shareholder value. He is also interested to develop the field of Corporate Finance and the Accounting profession in order to build capacity to support the growing need and growth of our vibrant economy.